Trinidad is a wonderful place to come for a missions trip! We would love for you to come and see what God is doing in this part of the harvest field. With some planning and prayer, your trip is sure to make a great impact, for Christ, on your group and also on the people here in Trinidad. Here are some things you need to know:
Passport
Click Here for Information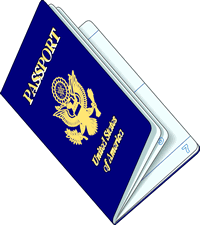 How to Get a Passport
The only documentation required by the government of Trinidad and Tobago for Americans entering the country, is a valid US Passport. The following is an excerpt taken from the US State Department website concerning foreign entry requirements for T&T:
ENTRY / EXIT REQUIREMENTS: A valid passport is required of U.S. citizens for entry to Trinidad and Tobago. The U.S. passport card alone is not accepted for entry to Trinidad and Tobago or for direct air travel from Trinidad and Tobago back to the U.S. U.S. citizens do not need a visa for tourism or business-related visits of 90 days or less. Work permits are required for compensated and some non-compensated employment, including missionary work. Visas may be required for travel for purposes other than business or tourism.
Click here for the US State Department Travel Site
Airfare

Once your passport is squared away you will need to schedule a flight that will bring you to the Port of Spain (POS) airport here in Trinidad. It is the only commercial airport on the island and is only about a 15 min drive from our church. Click on the link below to go to the Clark Howard website. On his site he has everything you will need to know to get the absolutely best price on your airline tickets. One other note, many people wonder if it is alright to purchase e-tickets when travelling to another country. Use your own discretion, but my wife and I have used e-tickets in the past and have never had any trouble with the system.

Accomodations
If your group is small and you don't mind air matresses and bringing sleeping bags, you could stay with us or one of our partner missionaries. We could accomodate a group of up to 6 people.



If you have a large group consisting of 7 or more people then there is a Christian camp (Victory Heights) located on the same street as our work, Arouca Baptist Church. In fact, your group could walk from camp to minister at our church. The cost for this facility is approximately $17 US per day/ per person.

However, it is a camp! There is no a/c and no hot water. But don't despair, there is some good news. There is a pool and the scenery is absolutely beautiful.



Click the photo album for pictures of Victory Heights: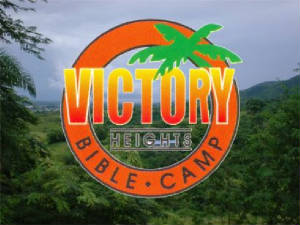 Another option for accomodations is the Sadila House, a guest house which is not far from the church. These rooms are much more comfortable with a/c and other amenities. More like a hotel and less like a camp. Prices are listed at their website.
As far as food cost is concerned, somewhere between $15 - $20 per day, per person should be sufficient.

If you have any questions feel free to contact me:


Vonage Number: 904-638-8453

(Vonage is a VOIP Phone Service provider. Whether I am in Trinidad or the US I can be reached at this number. When I am on the road it forwards to my mobile phone. You can always reach me at this number.)